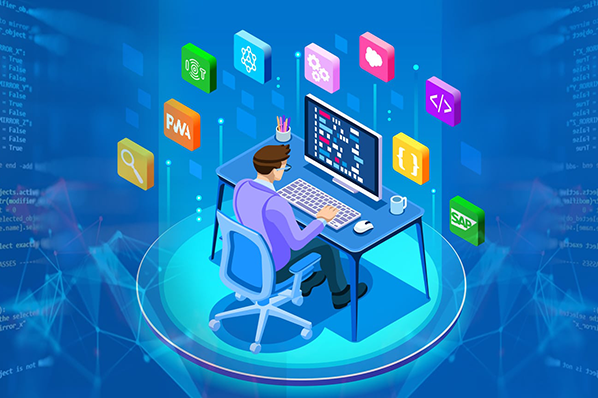 Top-Rated Software Development Company in Kakinada
Makers Mind Soft Solution is an end-to-end e-business solutions and software development company in Kakinada, which strategically blend cutting-edge technology with market insight to boost business operations and improve operational efficiency. Makers Mind designs and develops "e"nnovative web applications, custom software and dynamic business process automation tools - so that enterprises may get a competitive advantage and get a quick return on investment. A clear focus on technical reliability, flawless project execution and total commitment to customer satisfaction have enabled Makers Mind to find a place among industry leaders and earn the trust worldwide. Makers Mind, is the best destination for those who are looking for the best Software Development provider in Kakinada, India. 5 years of experience makes us an excellent and feasible Software Development Company.
RESPONSIVE WEB DESIGN
It submits that design and development should respond to the user's behaviour and environment based on screen size, platform and guidance. The procedure includes a mix of flexible grids and layouts, images and acute use of CSS media queries. As the user switches from their laptop to iPad, the website should immediately switch to modify for resolution, image size and scripting capabilities. In other words, the website should have the technology to automatically respond to the user's choices.
This would eliminate the need for a different design and development aspect for each new gadget on the market.
Software Development
If you choose us as your software development team you can be sure that your project will flow easily from start to finish.
SEO And SMO Services
We will provide you with a customized SEO service to suit your unique business needs.
Domain Registration
We Offer Domain Registration, Domain Renewal, Email, Web Hosting, Domain Reselling and e-marketing solutions.