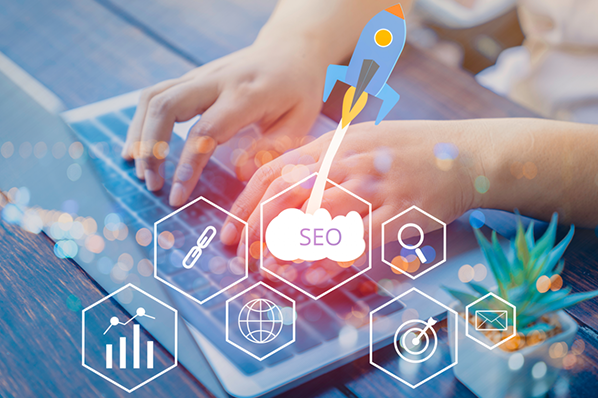 Makers Mind - SEO Agency Offers The Best SEO Services in Kakinada
The technique of optimizing a website to provide it with keyword-based ranking and visibility on Search Engines is titled search engine optimization. People use some specific keywords while browsing Search Engines like Google to get some specific information about any product, service or a particular topic. The results that the search engines show up related to the specific keyword or term are totally under the algorithm-based ranking and making your website rank on the first page results of Google is the first motive of our SEO Strategy. At Makers Mind ( The Best Digital Marketing Company In Kakinada), all our valued customers are endowed with the most efficient SEO services around the globe. We sincerely work with our clients and provide them with the finest possible results and ROI.
TECHNICAL SEO
It is one of the key parts of our SEO Strategy, and our professional team gives a full guarantee to optimize your website to the maximum possibility regarding Technical Optimization. Here we take care of your website development by optimizing its technical part by improving Page insights, Website search & user-friendliness, Mobile-friendliness, Creating Sitemaps, robots.txt, Navigation and more. All these factors help the site to become more easily crawlable to the search engine webmasters and user-friendly to the real-time users or humans to navigate through.
ON-PAGE SEO
By On-page optimization, we focus on turning the design and content of your website to get search engine friendly by optimizing the Meta tags, Image, Alt attributes, internal linking and more. Optimizing a web page subject by improving specific content, headings, tags, descriptions, internal linking, etc. is the primary focus of On-page optimization. This helps your website to rank higher in Search Engines and let people click your website more often when ranking higher.
OFF-PAGE SEO
We make use of the latest off-page SEO strategies to get your website in top rankings on Google. Off-page SEO activities use to be carried out outside of the website, in terms to get quality and relevant backlinks. A backlink for a website is still a crucial factor in Google's search algorithm, and we make you sure by building high-quality links pointing to your website pages. We aim hard to create informative content for Blogs, Articles, Guest Posts, Press Releases etc. to gain quality backlinks from outer sources.